Quiet the Noise with Lowercase Google Analytics Filters
So what do Lowercase Filters in Google Analytics specifically have to do with noise?
Google Analytics Filters are set on the View Level to organize and segment data.
Let's say you made sure to have a clean and organized tagging convention in place that neatly lines up with your measurement plan.
Only to find that your reports in Google Analytics consist of multiple rows of the same dimensions because of mixed case values.
Making it a pain in the a** to read and extract aggregate level insights.
This is where Lowercase Filters in Google Analytics come in handy.
How Does Google Analytics Processes Mixed Case Values?
Yes, Google Analytics is case sensitive.
GA will capture and display mixed case campaign parameters (utm_source, utm_medium, etc.) values as well, mixed case values within your Google Analytics reports.
Ideally, you should use standardized tagging conventions or lower case values only but:
Case sensitive consistency can be hard to maintain especially across larger teams with some team members mixing upper and others lower case values.
Sometimes UTM Parameters are forced to a lower case value resulting in Google Analytics processing and displaying these values as both upper and lower case even if all of your tags are consistent.
So in short mixed case for parameter values makes for 'messy' data which is hard to analyze.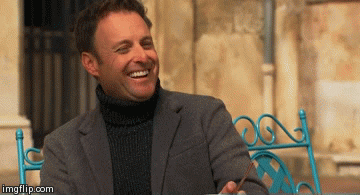 Obviously, This can be annoying…
Fortunately, there are Lowercase Google Analytics Filters that can eliminate some of the noise.
Notes & Limitations on Lowercase Filters in Google Analytics
You should always have an unfiltered (raw data), test and production view.
Test any changes in your test view first since modifications such as filters permanently alter your view data.
Filters can take up to 24 hours before being applied to your data.
Filters are applied after your data is processed and you cannot apply filter changes to historical data.
Setting Up Lowercase Google Analytics Filters
Go to admin in your Google Analytics Account and select Filters on the far right column under view settings.
Click Add Filter
Go to the custom tab give the Filter a name and select Lowercase
Note Uppercase might seem like an option but remember that the uppercase Google Analytics Filter does not title case it does this 'UPPERCASE' 🙂
In my opinion uppercase is harder to read in GA then lower case.

In the Select field drop down you can select your campaign UTM parameters that you want to translate to lower case.
Note: You can only apply the filter to one field at a time. To force a lower case on multiple fields you will have to create a filter for each value.
Note: As stated above his only modifies the data moving forward all historical data will stay as is.
Once you have your Field selected and the given the Filter a name you can verify the data (it will run the filter on a sample of your existing data not 100% of your data) and click save.
That's it you are done 🙂
It is relatively easy to set Lowercase Filters in Google Analytics for your campaign parameters.
Joining upper and lower case values, eliminates redundant rows and returns clean data for easy reporting.
---
Get detailed Facebook Ad breakdowns in Google Analytics. Start free.
Automated utm tagging and daily cost data imports for Facebook Ads 🚀